Roof Repair Service
Affordable Roofing Contractor for Repairs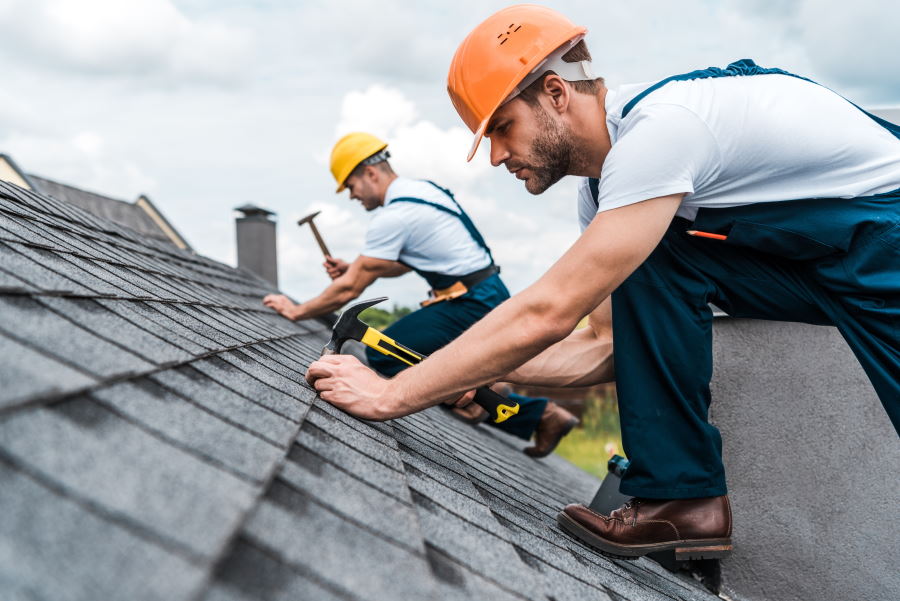 Do you have a leaky roof? Don't let a small roof leak turn into a bigger and more expensive roof repair problem. Call Kelbie Home Improvement, Inc. to repair your leaking roof and fix your roof drainage problems. Our friendly and knowledgeable crew at Kelbie Home Improvement, Inc. will work with you to ensure your roof is repaired quickly and properly.
15% OFF
Book your project the same day you receive your estimate and get 15% off the work
expires 12/31/2023
Military Discount
We proudly offer military discounts - call for more details!
expires 12/31/2023
---
Call for a FREE Quote
---
Quick, Dependable Roof Repairs
Kelbie Home Improvement, Inc.'s roofing contractors perform roof repairs for a variety of roof types. Do you have curling roof shingles, damaged slate, or cracked roof tiles? Do you need flat roof repair? Whether it's repairing a shingle roof, fixing flat roof leaks, or repairing roof tiles, our experienced tradesmen will fix and restore your roof promptly to help defend your property once again from the elements. We can match any material. Don't hesitate to call Kelbie Home Improvement, Inc. once you see the first sign of a leak or stain on your ceiling or roof.
Professional Roof Repair Services
You have our commitment to top-quality customer service and a guarantee that we will repair your roof to your utmost satisfaction and at a fair price. Find out today how Kelbie Home Improvement, Inc. can fix your roof.
Call (301) 888-5404 if you suspect you have any of these roof problems:
Leaky Roof
Blistered Shingles
Curling Roof Shingles
Broken Slate Tiles
Cracked Shingles
Cracked Roof Tiles
Pounding Water
Buckling Shingles
Ice Dams Rotting Wood
Poor Roof Drainage
Roof Punctures
Roof Moss or Algae Growth
Roof Stains
Leaky Ceiling or Ceiling Stains
Granule Loss on Shingles
Damaged Flashing
Damaged Gutters
Broken Roof Vents
Damaged Downspouts
Roof Repair is Our Specialty
Don't let leaks, missing shingles, or minor damage to your roof go unattended. Call the affordable contractors who can fix your roof right the first time. Kelbie Home Improvement, Inc. will repair roof problems of any size. Schedule a no-obligation consultation with the pros at Kelbie Home Improvement, Inc. and get a fair, reasonable quote to resolve the issues.
---
Call for Fast FREE Quote
---