Cool Roofs
AKA Elastomeric Roofs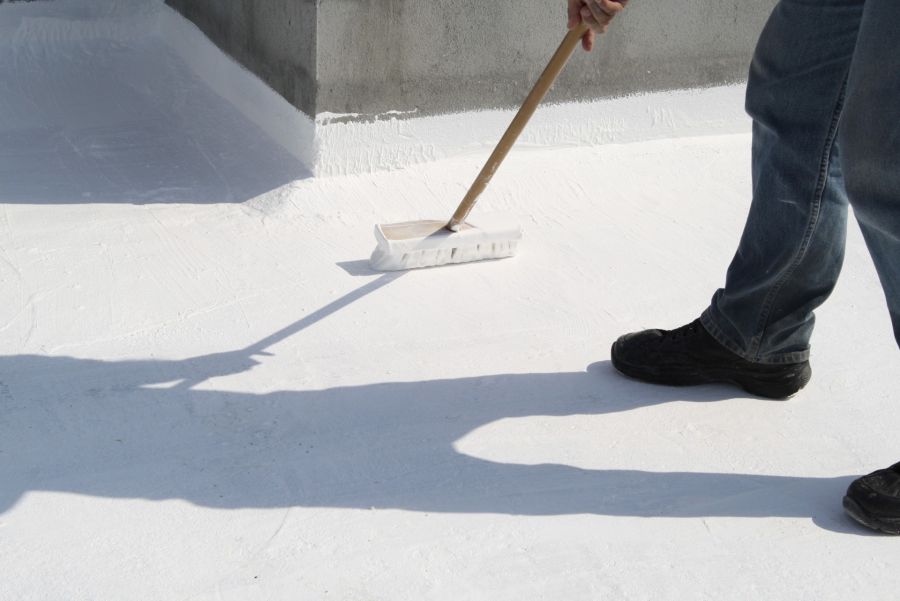 An elastomeric roof (or cool roof) is one of the best investments you can make on your property. Creating a cool roof is the best solution if you are in need of a stronger roofing system that will resist leads and weathering for years to come. Since 1982, Kelbie Home Improvement, Inc. has offered free consultations on cool roofing projects.
---
Call for a FREE Quote
---
Benefits of Cool Roofs
The benefits of enhancing your roof with a cool roofing system are many. It will add unmatched water resistance and weather resistance capabilities to virtually any structure. The super-strong coating system allows the entire top layer of your building the ability to expand and contract in response to temperatures. This is beneficial because it compensates for the natural swaying and shifting that buildings constantly experience due to the wind, temperature changes, and settling.
Other Benefits of Roof Coating:
Energy Efficiency
Solar Reflectivity
Protection
Sustainability
Aesthetic Value
Return on Investment
Cool Roof Options
Elastomeric roofs are rubber-based and can be applied in most colors imaginable. Colors can also be customized, similar to the way paint can be mixed. Most home and business owners opt for white because it best reflects solar rays, making the building extremely energy efficient. The building stays cooler, reducing HVAC costs and the natural aging of the building due to the sun's powerful rays is slowed considerably.
Cool Roofs Save You Money
Cool roofs have far greater reflective properties than shingle or other traditional roofs. Older materials will absorb about 75% of UV rays, while elastomeric rays repel approximately 75% of solar rays. The result is amazing savings on your monthly energy bills. Not only is an elastomeric cost-effective, it is also attractive and will increase the value of your property. Elastomeric roofs are often the roofing system of choice for environmentally conscious contractors. The systems can last up to 50 years. It will not need to be peeled up and replaced every 10 to 15 years the way traditional roofs do. The environmental impact of discarded roofing in landfills is enormous. With elastomeric roofing, bulky, toxic roofing materials such as tiles with tar and glue don't end up in landfills.
One of the most appealing features of an elastomeric roof coating system is the ease of maintenance. Very little maintenance is required. It will just need periodic cleaning. New layers can be applied should extreme weather damage part of the roofing. Overall these roofs require far less care than standard roofs.
---
Call for Fast FREE Quote
---