Roof Repair in Halethorpe, MD 21227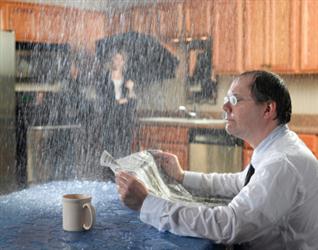 Kelbie Home Improvement, Inc. has been skillfully providing reliable roof repair in Halethorpe, MD since 1982.
Proven Halethorpe Roof Repair Experts
When it comes to a first-rate roof repair in Halethorpe, our experienced roofers do the job right, maintaining our commitment to high quality and customer service standards. We at Kelbie Home Improvement, Inc. have the expertise and dependability that you are looking for. We offer the most professional and affordable residential and commercial roofing repair in Halethorpe, MD.
Extensive Halethorpe Roof Repair Services
Kelbie Home Improvement, Inc. can successfully fix a roof in Halethorpe, on virtually any type of roof. We perform Halethorpe flat roof repair, tile roof repair, shingle roof repair and metal roof repair for Halethorpe residents and business owners. When repairing a roof in Halethorpe, Kelbie Home Improvement, Inc. has an unbeaten track record. Fixing roof problems for our customers is our specialty. Let our experienced roofers in Halethorpe bring your roof back to life!
Call (301) 232-3342 if you need:
Halethorpe Flashing repair
Pipe flashing repair
Ridge vent repair
Shingle replacement
or roof leak repair
Trusted Halethorpe Roof Repair Leaders
Repairing roofs in Halethorpe is what we do best! Don't hesitate to call us! Kelbie Home Improvement, Inc. roofers are the leaders in roofing repairs for any building, office or home. Whether it's repairing a flat roof or fixing a metal roof in Halethorpe, we are your "go to" roofing company in Halethorpe.
Since 1982, Kelbie Home Improvement, Inc. has been repairing roofs in Halethorpe. We have built a reputation being dependable and affordable for 36 years.. You can trust that Kelbie Home Improvement, Inc.'s roofers in Halethorpe are as friendly as they are professional at fixing your roof.
Contact Kelbie Home Improvement, Inc. about your roof repair in Halethorpe, Maryland. Our Halethorpe roofing crew will be happy to provide you with a competitive roofing repair quote and stand by the outstanding roofing service that we deliver.
---
WHAT CUSTOMERS ARE SAYING:
4★★★★☆ - "After seeing a spot grow in the corner of our bathroom ceiling, I knew we needed to have our flat roof repaired. I put it off, not wanting to deal with the hassle, but our experience with Kelbie was anything but that. I called on a Saturday, fully expecting to have to take time off of work for somebody to take a look at it. Mike was at our house within an hour of our call,he fixed any future leaks and the roof was completed in just a few days. He quoted us less than the competitor and gave a 20 year warranty compared to a five year warranty that was offered by another company. We are glad to have that task off our home improvement list."
Anonymous in Ellicott City, MD
---
5★★★★★ - "Had my roof fixed a couple months ago but had a small leak because my drain was backing up. Kelbie came by and fixed it quickly and at no cost! Didn't believe how good the warranty was going to be until they fixed the problem so quickly!!!"
Jason in Baltimore, MD
---
5★★★★★ - "Had a leaky roof with a line of thunderstorms just hours away. Kelbie answered the last-minute call and promptly arrived on site to perform the repair. Replaced a few shingles and gave good advice on maintenance. Work looked great and survived both the thunderstorms less than an hour later as well as a wind storm the next day. I would call them again for any future needs. Recommended!"
Joe in Severn, MD
---
To Whom it May Concern:
I have had the pleasure of working with Mike Kelbie of Kelbie Roofing for the past few months. I should start my telling you I live in Pittsburgh but bought a row house for my daughter in Baltimore last winter. She did not move into it until almost four months later. Unfortunately, things started going wrong with the house almost immediately due to poor workmanship and I found myself looking for contractors, handymen, etc…to do various jobs. One rainy day in August my daughter noticed water dripping down the inside walls. I immediately started calling roofers to help address the situation. Only one was responsive, returning my call within an hour and coming to the house within four hours to check the situation. That individual was Mike Kelbie. He went out of his way to accommodate me and more importantly, listen. He went into action taking pictures and texting them and emailing them to me to keep me updated on what he was finding and what he recommended. It was determined that the roof would need to be replaced. He gave me various alternatives and after selecting the option that best suited us he went into action. He had his crew at the house within the week, and, Mike personally was on the job making sure all went as planned. During this entire process, Mike was in constant touch with me. One rainy night, during the replacement roof project, water started coming in one of the front windows. 10:30pm. I was texting Mike "frantic" as you can imagine hoping he could at the very least point me in the right direction of who could fix the problem. Again, Mike was at the house the next day caulking windows and frames making sure all areas were sealed properly. Never once did he make me feel like I was "bothering" him and I was texting and emailing constantly. He made sure he answered all of my questions…all 100 of them usually within 5-10 min. He is a true professional, thoughtful, a gentleman and a very hard worker! I recently called him, again, because I noticed water cascading off of the roof during an exceptionally heavy rainstorm. Within 24 hours Mike was there, again. He determined the problem to be an insufficiently sized gutter and is now in the process of replacing it. I cannot say enough about Mike and his crew and highly recommend them. He went above and beyond to make sure I was completely happy with his work…and his prices! Being from out of town you can imagine how difficult it is for me to find workman I can trust. Mike earned my trust and more.
I am happy to discuss Mike Kelbie and his work at any time. I can be reached at 412-973-8688
Regards,
JoAnn Scanga
Pittsburgh, PA
---
Call for FREE Roof Repair Quote
---