Roof Deck Construction
Rooftop Decking and Rebuilding Professionals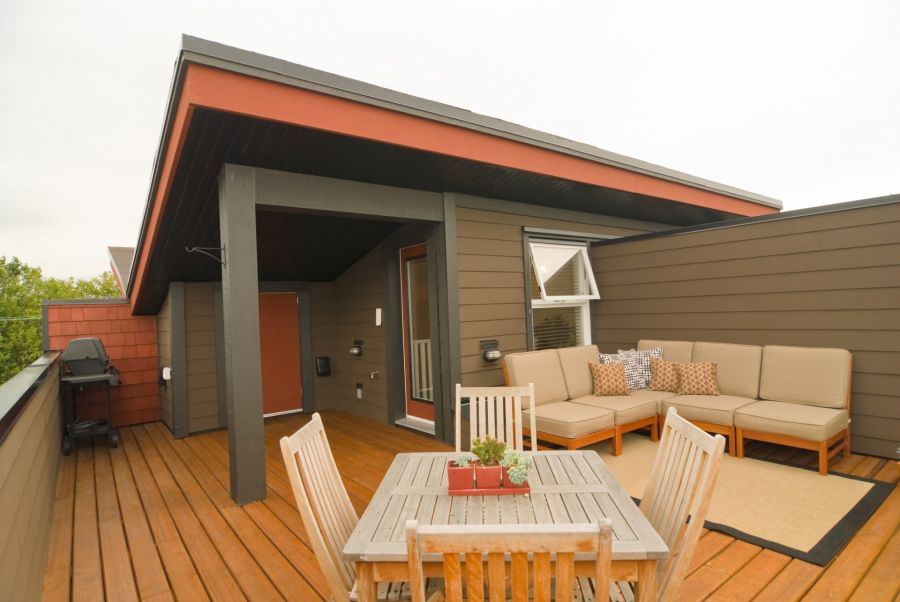 Want to construct or rebuild a roof deck and not sure where to begin? Kelbie Home Improvement, Inc. is a local roofing contractor that has specialized in building roof decks on homes and commercial properties since 1982.
---
Call for a FREE Quote
---
Roof Deck Construction Experts
Why call a roofer to build a roof deck? When you call a roofing professional, you can rest assured that your deck will be properly built. A local handyman or painter may advertise that they can put on a roof deck, affixing a deck to your roof incorrectly can void your roof's warranty!
If you've got a flat roof and want to add a rooftop deck, call the professionals at Kelbie Home Improvement, Inc.. We'll help you design a deck that achieves your vision of adding usable space to your rooftop. Watch sunsets and sunrises from the comfort of your own roof!
Roof Deck Repair and Rebuilding
If you have an older rooftop deck, Kelbie Home Improvement, Inc. can often restore it and bring it back to life without the cost of tearing it all down. If you have a strong foundation but the decking boards are rotting or splintered, we can remove the damaged boards and re-deck. Older homes with planking board roof decking may need to be upgraded. We'll add 7/16 plywood to the deck and properly nail it down in order to keep the manufacturer's warranty on your roof in effect. Call (301) 888-5404 for more information or a free quote.
Why Call Kelbie Home Improvement, Inc. for Roof Deck Construction and Rebuilds?
Kelbie Home Improvement, Inc. is the local expert on all things roofing. When you call (301) 888-5404 the job will be done right!
Top reasons to call Kelbie Home Improvement, Inc. for your roof deck project:
Experience: 41 years of experience in the industry
Precision: Proper nailing on roof shingles so your roof Warranty will stay in effect
Savings: Older decks can often be resurfaced
Attractive: Choose your wood and your finish and we'll do the rest!
---
Call for Fast FREE Quote
---