Flat Roofs in Baltimore, MD
Kelbie Home Improvement, Inc. has been providing reliable and quality flat roofs in Baltimore, MD since 1982.
When it comes to a installing a premium flat roof in Baltimore, our skilled roofers do the job right, maintaining our commitment to quality and high standards. We at Kelbie Home Improvement, Inc. have the expertise and dependability that you are looking for in Baltimore. We offer the most professional and affordable residential and commercial tile roofing installation in Baltimore, MD.
Installing and repairing flat roofs in Baltimore since 1982, Kelbie Home Improvement, Inc. is experienced with the following flat roof roofing materials:
Modified Bitumen Roofs (MB roofs)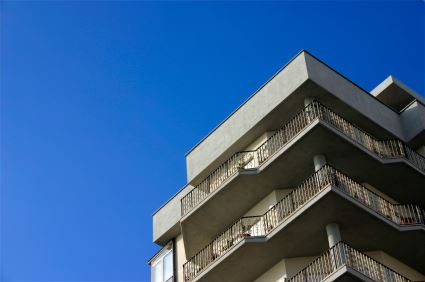 Asphalt-based MB roofing
Mineral or gravel surface roofs
Single-ply Roofs
EPDM Roofing (Rubber Roofs)
PVC Roofing
TPO Roofing
Built up Flat Roofing (BUR or "Tar and Gravel" roofs)
Kelbie Home Improvement, Inc. can successfully install a flat roof in Baltimore using any flat roofing material in the market today. We are your top choice to install your asphalt roof, EPDM roof, PVC roof or TPO roof in Baltimore. Kelbie Home Improvement, Inc. offers a wide selection of flat roof materials for our customers in Baltimore to select from. You could choose the best flat roof product that complements your home or building. Kelbie Home Improvement, Inc. only offers the finest quality flat roofing products so that you're ensured an attractive as well as long lasting flat roof. Let our experienced flat roofers in Baltimore handle your flat roof installation to do the job right!
Do you need flat roof repair in Baltimore? Don't hesitate to call us! Kelbie Home Improvement, Inc. knows how to perform flat roofing repair on any building, office or home and exceed expectations. Whether you need to repair leaks in your asphalt roof in Baltimore, or the seal is worn on your EPDM roof, we are your go-to roofing company in Baltimore.
Since 1982, Kelbie Home Improvement, Inc. has been repairing and installing flat roofs in Baltimore, building a reputation of being dependable and affordable. You can trust that Kelbie Home Improvement, Inc.'s flat roofers in Baltimore are as courteous as they are knowledgeable.
Contact Kelbie Home Improvement, Inc. about your flat roof in Baltimore, Maryland. Our Baltimore crew will be happy to provide you with a competitive flat roofing quote and stand by the outstanding roofing service that we deliver.
---
WHAT CUSTOMERS ARE SAYING:
"My name is Michael Owsianny and I am a landlord in the Charles Village area, zip code 21218. I needed some major work done on a Multi-Family Dwelling structure I own in Charles Village. The work included a full replacement of a flat roof, a tear down and rebuilding of a large fire-escape structure, a total replacement of a porch, and re-working of the draining/gutter system on the building. This was a big job and an investment of hard earned money back into my property – so I wanted to make sure it was done right!
Kelibie did an excellent job!!! The cost of the job was very competitive, and they did a solid job. They did not cut corners, and build the roof, fire escape, and porch to last. There were several decision points through the project where they could have gone one direction or another, and they made the decision with me, based on what was best for the long-term use and structural integrity of the property, not based on the direction that was quickest or cheapest.
I would very much recommend Kelbie for small, medium, and large projects."
Michael Owsianny
---
5★★★★★ - "After a severe storm in which I lost over half of my flat roof ,I began to call several roofing contractors in attempts to get estimates. The more estimates I got the more I began to get extremely panicked. The prices that I got were unbelievable. Doing a google search I found Kelbie Roofing. After speaking with Mike, he took his time and did a thorough inspection of my roof, chimney and the ceilings inside that had water damage. Mike gave me several options from a patch to a full replacement and the price was really fair and reasonable. Talking to Mike I could tell he was extremely qualified and knew exactly what he was talking about. There was no pressure, he even advised if I wanted to get more estimates he would expect no less never go with just one or two estimates. Mike sat down with me and completely went through the entire process that would take place to replace the roof from start to finish. After speaking with Mike, we decided that his knowledge and courtesy was the way we wanted to go. After signing the contract we set up a start date, the crew he sent showed up on that date on time ready to work. The crew was very courteous and professional. When they began to tear off the roof, the crew made sure that my property on the side of the house where they were tossing the trash off and my wife's flower beds were protected. If I ever had a question during this process Mike and the crew never hesitated to answer the question being as this was my first time with such a large repair. The crew went above and beyond to make sure the job was completed properly and that it looked very good. From the tear off to the minor finishing touches, I am completely satisfied with the job Kelbie Roofing did for me and I will not hesitate to use them in the future. Thank you Mike.
Tim from Baltimore"
Tim in Baltimore, MD
---
5★★★★★ - "I have a rowhouse in Baltimore City that is over 100 years old, and the flat tar roof was in dire need of repair. I called several contractors over the course of a few days, and left messages in order to get a quote. When I called Mike, he picked up the phone right away and offered to come by the house on the same day to have a look at what needed to be done. Mike was clearly the most knowledgeable contractor I spoke to when we needed some repairs.
Mike provided me with a range of solutions, with a choice of quick fixes or a more permanent result. Mike was able to react according to my budget and was able to offer me a solution that would work for my family. We discussed several options, and Mike was able to work with me to get what we needed done.
I found that Mike was incredibly easy to deal with, very efficient from start to finish, and provided pictures of the roof to show the completed work. Kelbie Home Improvement is reliable and of expert quality, with great attention to detail. The work is guaranteed which puts my mind at ease, and I know that in the future I can rely on Kelbie Home Improvement for any house repair that is needed. Highly recommended!"
Rachel Berthold, Roofing in Baltimore, MD
---
5★★★★★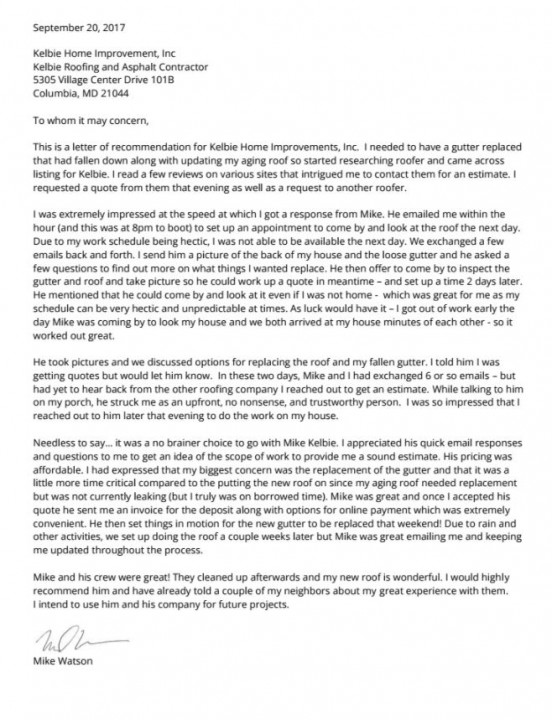 Mike Watson, Gutters in Baltimore, MD
---
Call for FREE Flat Roofs Quote
---