Vinyl Siding in Sykesville, MD 21784
Looking for Vinyl Siding in Sykesville, Maryland?
Sykesville residents looking for a low care exterior finish should consider the advantages of vinyl siding. Beautiful and durable, vinyl siding in Sykesville, Maryland needs to be installed by professional contractors with a keen eye for detail. Trust the pros at Kelbie Home Improvement, Inc. for all of your siding projects, and expect quality service and solid warranties at affordable prices.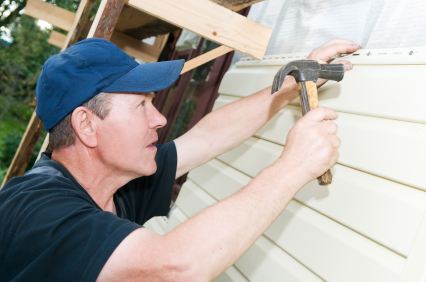 Serving the local Maryland region since 1982, our skilled staff provides effective and affordable vinyl siding installation and repairs. When storms rage across Sykesville, leaving damaged siding in their wake, Kelbie Home Improvement, Inc. provides on time service for reasonable rates. And Sykesville new construction or home addition projects stay on budget with the help of Kelbie Home Improvement, Inc..
Let our quality workmanship transform the exterior of your Sykesville home. Vinyl siding panels snap together fairly easily, but it take skilled hands to properly fit corner trim and install vinyl soffit and fascia. The Kelbie Home Improvement, Inc. crew works hard to ensure every Sykesville project is finished well. We're proud to call Sykesville our home and strive to help every customer create a stunning, maintenance free finish on their home.
Sykesville residents value peace of mind and the Kelbie Home Improvement, Inc. warranty delivers.
Our workmanship warranty covers the installation process, and manufacturer's warranties apply to quality vinyl siding products. Kelbie Home Improvement, Inc. helps Sykesville clients protect their home improvement investments with valuable warranty coverage.
Vinyl siding presents a beautiful finish on your Sykesville home, while virtually eliminating siding maintenance requirements. Take advantage of this superior product installed by the professionals contractors at Kelbie Home Improvement, Inc.. Our experienced staff work for affordable rates backed by a solid warranty, making vinyl siding in Sykesville, Maryland a wise option for exterior siding. Call (301) 232-3342 today for more details.

---
WHAT CUSTOMERS ARE SAYING:
5★★★★★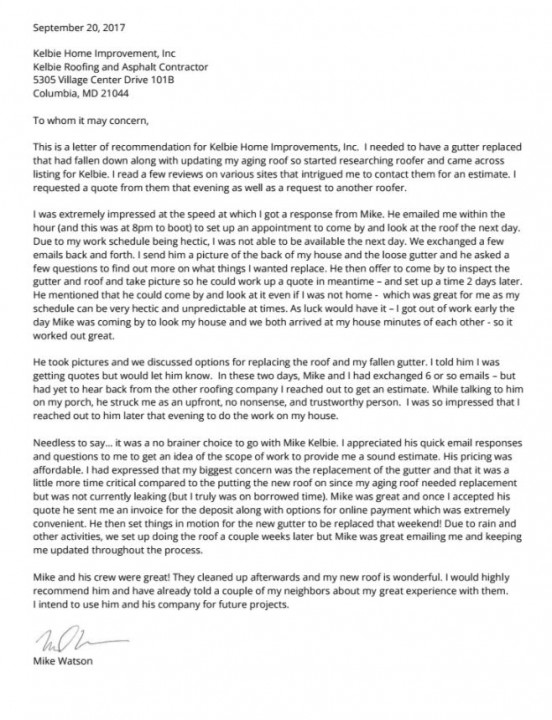 Mike Watson, Gutters in Baltimore, MD
---
5★★★★★ - "Mike,
Thanks for providing roofing service for my home on short notice. You were prompt in your response. I was very satisfied with you providing turnkey services by cutting my trees away from the roof, cleaning the gutters, and making repairs to the roof. Not to mention, the price was right for me."
Perry in Columbia, MD
---
5★★★★★ - "Mike Kelbie is extremely reliable and eminently competent. I could not recommend him more highly after seeing his work on multiple jobs over many years."
Lauren Streiff in Owings Mills, MD
---
4★★★★☆ - "After seeing a spot grow in the corner of our bathroom ceiling, I knew we needed to have our flat roof repaired. I put it off, not wanting to deal with the hassle, but our experience with Kelbie was anything but that. I called on a Saturday, fully expecting to have to take time off of work for somebody to take a look at it. Mike was at our house within an hour of our call,he fixed any future leaks and the roof was completed in just a few days. He quoted us less than the competitor and gave a 20 year warranty compared to a five year warranty that was offered by another company. We are glad to have that task off our home improvement list."
Anonymous in Ellicott City, MD
---
Call for FREE Vinyl Siding Quote
---