Gutter Repair in Severn, MD 21144
Keeping your Severn home's gutters in good repair is a necessity to protect your home from water damage. Siding, windows and your very foundation are at risk of your gutters are not draining properly, do not have adequate downspouts or are leaking at the joints. Hiring the professionals at Kelbie Home Improvement, Inc. to repair your gutters in Severn Maryland is the most simple, cost-effective way to ensure they will do their job to protect your home investment. Kelbie Home Improvement, Inc. repairs Severn gutters, keeping them free of debris and directing water away from your foundation. Keeping your gutters free of clogs will protect your doors, siding, windows and foundation from water damage.
Since 1982, Kelbie Home Improvement, Inc. has been repairing loose, leaky gutters in Severn and installing gutter downspouts to direct water away from homes. Preventing gutter overflow, Kelbie Home Improvement, Inc.'s gutter repair professionals help prevent water damage to the exterior of your home and its foundation.
Kelbie Home Improvement, Inc.'s Severn gutter repair services include: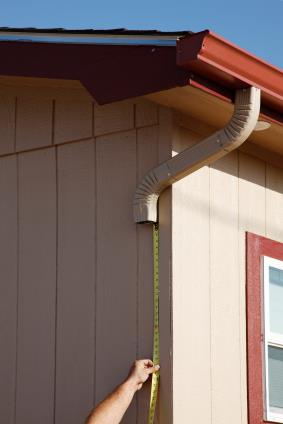 Unclogging & Gutter Capping – Kelbie Home Improvement, Inc. clears gutters in Severn and can keep them PERMANENTLY free of debris by installing Gutter Guards.

Gutter Cleaning – Once the gutters are cleared of leaves and other debris, we will thoroughly clean the interior, providing for proper drainage.

Severn Gutter Repair – Kelbie Home Improvement, Inc. will repair all broken components of your gutter system and ensure it operates properly.

Replace – The Kelbie Home Improvement, Inc. can also replace any damaged portions of your gutter system that cannot be repaired.

Install – Ask us about installing a new, maintenance-free gutter system to protect your home.
Affordable Gutter Repairs In Severn – Gutter cleaning, repair and installation does not have to be expensive. Work by Kelbie Home Improvement, Inc. is performed at a competitive rate. We stand behind our work and offer a satisfaction guarantee.
Kelbie Home Improvement, Inc. is proud to serve as the area's leading provider of gutter cleaning services for the last 35 years. We'll put our knowledge to work for you, repairing and installing home gutter systems that perform as they should to protect your biggest investment. Call Kelbie Home Improvement, Inc. at (301) 232-3342 for your free quote today!
---
WHAT CUSTOMERS ARE SAYING:
5★★★★★ - "Had a leaky roof with a line of thunderstorms just hours away. Kelbie answered the last-minute call and promptly arrived on site to perform the repair. Replaced a few shingles and gave good advice on maintenance. Work looked great and survived both the thunderstorms less than an hour later as well as a wind storm the next day. I would call them again for any future needs. Recommended!"
Joe in Severn, MD
---
5★★★★★ - "Mike,
Thanks for providing roofing service for my home on short notice. You were prompt in your response. I was very satisfied with you providing turnkey services by cutting my trees away from the roof, cleaning the gutters, and making repairs to the roof. Not to mention, the price was right for me."
Perry in Columbia, MD
---
5★★★★★ - "Mike Kelbie is extremely reliable and eminently competent. I could not recommend him more highly after seeing his work on multiple jobs over many years."
Lauren Streiff in Owings Mills, MD
---
4★★★★☆ - "After seeing a spot grow in the corner of our bathroom ceiling, I knew we needed to have our flat roof repaired. I put it off, not wanting to deal with the hassle, but our experience with Kelbie was anything but that. I called on a Saturday, fully expecting to have to take time off of work for somebody to take a look at it. Mike was at our house within an hour of our call,he fixed any future leaks and the roof was completed in just a few days. He quoted us less than the competitor and gave a 20 year warranty compared to a five year warranty that was offered by another company. We are glad to have that task off our home improvement list."
Anonymous in Ellicott City, MD
---
Call for FREE Gutter Repair Quote
---