Gutter Repair in Baltimore, MD
Keeping your Baltimore home's gutters in good repair is a necessity to protect your home from water damage. Siding, windows and your very foundation are at risk of your gutters are not draining properly, do not have adequate downspouts or are leaking at the joints. Hiring the professionals at Kelbie Home Improvement, Inc. to repair your gutters in Baltimore Maryland is the most simple, cost-effective way to ensure they will do their job to protect your home investment. Kelbie Home Improvement, Inc. repairs Baltimore gutters, keeping them free of debris and directing water away from your foundation. Keeping your gutters free of clogs will protect your doors, siding, windows and foundation from water damage.
Since 1982, Kelbie Home Improvement, Inc. has been repairing loose, leaky gutters in Baltimore and installing gutter downspouts to direct water away from homes. Preventing gutter overflow, Kelbie Home Improvement, Inc.'s gutter repair professionals help prevent water damage to the exterior of your home and its foundation.
Kelbie Home Improvement, Inc.'s Baltimore gutter repair services include: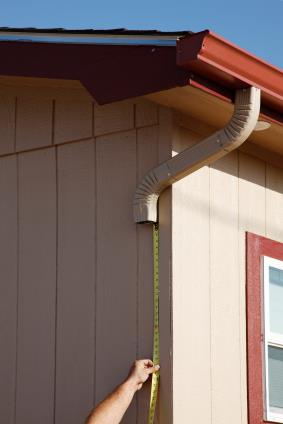 Unclogging & Gutter Capping – Kelbie Home Improvement, Inc. clears gutters in Baltimore and can keep them PERMANENTLY free of debris by installing Gutter Guards.

Gutter Cleaning – Once the gutters are cleared of leaves and other debris, we will thoroughly clean the interior, providing for proper drainage.

Baltimore Gutter Repair – Kelbie Home Improvement, Inc. will repair all broken components of your gutter system and ensure it operates properly.

Replace – The Kelbie Home Improvement, Inc. can also replace any damaged portions of your gutter system that cannot be repaired.

Install – Ask us about installing a new, maintenance-free gutter system to protect your home.
Affordable Gutter Repairs In Baltimore – Gutter cleaning, repair and installation does not have to be expensive. Work by Kelbie Home Improvement, Inc. is performed at a competitive rate. We stand behind our work and offer a satisfaction guarantee.
Kelbie Home Improvement, Inc. is proud to serve as the area's leading provider of gutter cleaning services for the last 35 years. We'll put our knowledge to work for you, repairing and installing home gutter systems that perform as they should to protect your biggest investment. Call Kelbie Home Improvement, Inc. at (301) 232-3342 for your free quote today!
---
WHAT CUSTOMERS ARE SAYING:
5★★★★★ - "Had my roof fixed a couple months ago but had a small leak because my drain was backing up. Kelbie came by and fixed it quickly and at no cost! Didn't believe how good the warranty was going to be until they fixed the problem so quickly!!!"
Jason in Baltimore, MD
---
"Probably the best experience I've has with a contactor. Responded by text the next day and was able to jump onto my roof without me being home and sent me an estimate the same day. Also they were able to work me in and get everything done within 1 week. Very tech savvy and continuously gave me updates via text and photos. I brought up some concerns about a specific area of concern and he came up with a solution. Would definitely recommend to friends and family."
Jason W., Roofing in Baltimore, MD
---
5★★★★★ - "Very communicative via text and photos. Got an estimate in 1 day without me being at home. Got the fix done in < 1 week. Very easy to work with."
Jason in Baltimore, MD
---
"I have two properties one in Baltimore and a rental in DC. Mike was very professional and courteous. He completed my job in a timely manner. His crew was very well mannered. I would highly recommend him and his company to anyone looking for this type of work. He also does remodeling and I'm going to have him come to my personal residence to do my basement this Fall. Thank you Mike Kelbie."
Shaun B. in Baltimore, MD
---
Call for FREE Gutter Repair Quote
---