Gutter Cleaning in Crownsville, MD 21032
Get Your Gutters Cleaned
Same Day Services Available
Townhouses $150 up to 2 stories, $100 extra for each additional story
Single family houses $450 up to 2 stories
Gutter cleaning includes downspouts, if necessary. We'll use a water hose. We'll perform a clean job.
Larger jobs over 3000 sq. ft. or gutters over 200 linear ft. will incur an additional charge of $4.00 per linear foot for cleaning by hand. Cleaning by blower will incur an additional charge of $2.00 per linear foot.
Don't Let This Happen To You!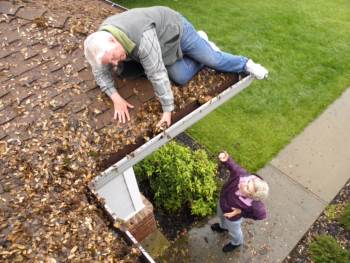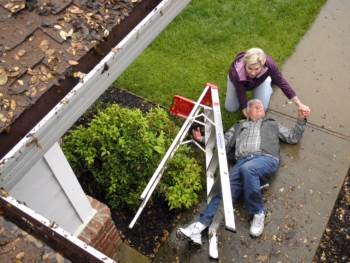 Call Kelbie Home Improvement, Inc. to have your gutters cleaned.
---
Are Your Gutters in Crownsville Clean?
When was the last time you had your Crownsville gutters cleaned? Gutters require regular maintenance in order to properly function for the safety of your home. Over time, debris begins to clog your Crownsville gutters which will weigh the gutters down and stop working as they should. Making sure your gutters are clean and clear of debris is crucial to ensure they are driving water away from your home - not seeping in!
Effective Gutter Cleaning in Crownsville, Maryland
Providing reliable and effective gutter cleaning in Crownsville since 1982, Kelbie Home Improvement, Inc. has the knowledge and experience to properly clean Crownsville gutters and bring them back to their fully-functional state. Leave the hassle and time-consuming chore to Kelbie Home Improvement, Inc.. Our crew have the right tools to get your gutters in Crownsville clean and driving that water away from your home!
Leaves, twigs, bugs and debris will have no home in your gutters once you call Kelbie Home Improvement, Inc.. Whether you need just a one-time gutter cleaning, or you're looking to schedule routine maintenance for your Crownsville gutters, call (301) 232-3342. We will provide you with a fair, fast quote and get your gutters clean in no time!
---
WHAT CUSTOMERS ARE SAYING:
5★★★★★ - "Mike,
Thanks for providing roofing service for my home on short notice. You were prompt in your response. I was very satisfied with you providing turnkey services by cutting my trees away from the roof, cleaning the gutters, and making repairs to the roof. Not to mention, the price was right for me."
Perry in Columbia, MD
---
5★★★★★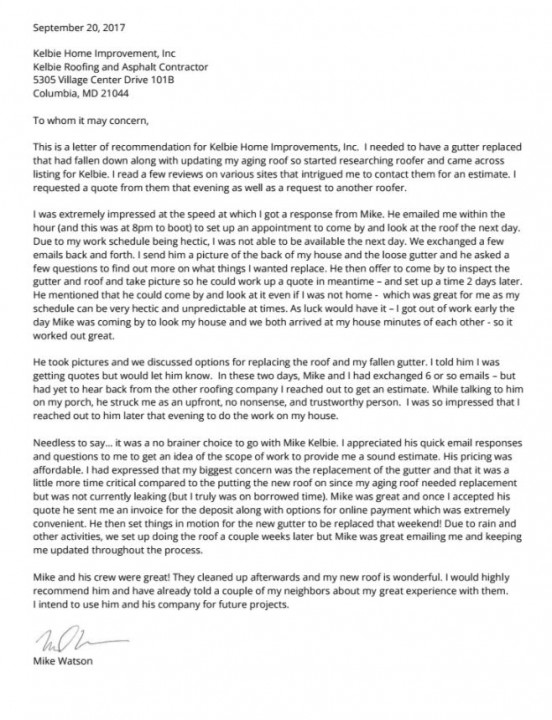 Mike Watson, Gutters in Baltimore, MD
---
5★★★★★ - "Mike Kelbie is extremely reliable and eminently competent. I could not recommend him more highly after seeing his work on multiple jobs over many years."
Lauren Streiff in Owings Mills, MD
---
4★★★★☆ - "After seeing a spot grow in the corner of our bathroom ceiling, I knew we needed to have our flat roof repaired. I put it off, not wanting to deal with the hassle, but our experience with Kelbie was anything but that. I called on a Saturday, fully expecting to have to take time off of work for somebody to take a look at it. Mike was at our house within an hour of our call,he fixed any future leaks and the roof was completed in just a few days. He quoted us less than the competitor and gave a 20 year warranty compared to a five year warranty that was offered by another company. We are glad to have that task off our home improvement list."
Anonymous in Ellicott City, MD
---
Call for FREE Gutter Cleaning Quote
---